1 Woman/1 Piece: Carla Lores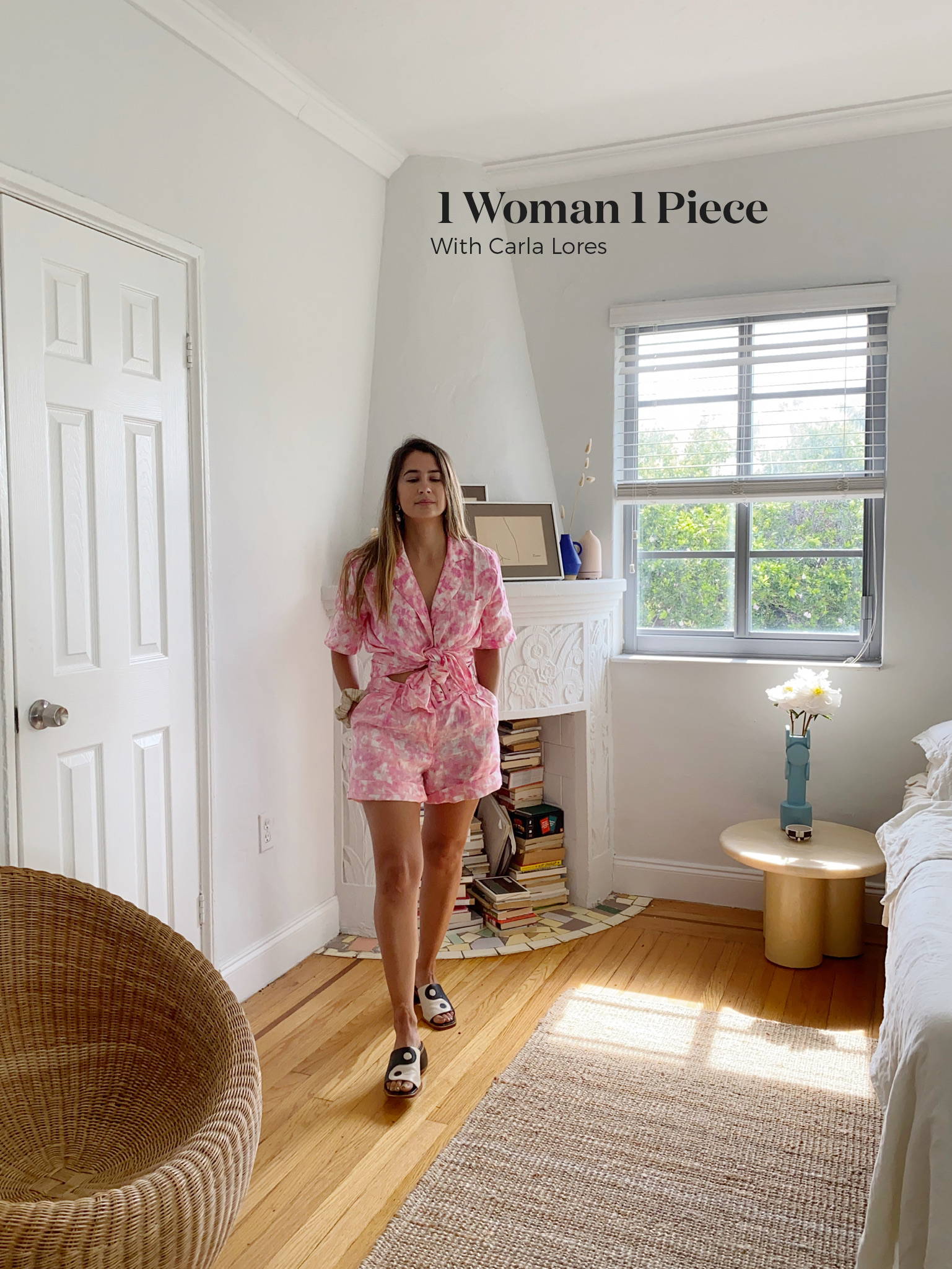 Carla Lores wears Faithfull the Brand tie die linen shirt dress, worn throughout, and her own shorts and accessories in her Miami home.
1 Woman/1 Piece: Carla Lores

---
Fairchild and Marjory have Miami's coolest mom.The kittens live with Costa Rican ex-pat, Carla Lores. The interiors and graphic designer is so cool that Lauren Santo Domingo follows her Instagram (@carlalores), and she doesn't even notice.
---
Carla, born in Costa Rica, was raised in Miami before dashing off to Pratt Institute in Brooklyn to study Architecture. Since college, she's stretched that degree far and taken jobs in her field and graphic design. She's currently designing interiors at Deft Union, and recently composed the interiors of beauty destination, Sana, in Miami. Like her style, Carla's work has a sophisticated quirkiness that we cannot get enough of. To prepare for summer, she's paired Faithfull the Brand's Charlita Shirt Dress with some of her own pieces to create a versatile summer wardrobe with only several pieces. Read on, and get a glimpse into how Carla maintains her cool in Miami's heat.
What do you do for work?
I'm a senior interior designer at Deft Union. I recently lead up the interior design for Sana Skin Studio, here in Miami.
Tell us about the kinds of activities you'd do in these outfits
Meet a client at a job site, grab a drink at Jaguar Sun with friends and hang out at the beach.
What accessory would you be lost without?
A cotton tote bag, my current favorite is from Calma.
What trend from the past do you wish would come back?
I try not to follow trends but focus on quality goods from independent designers.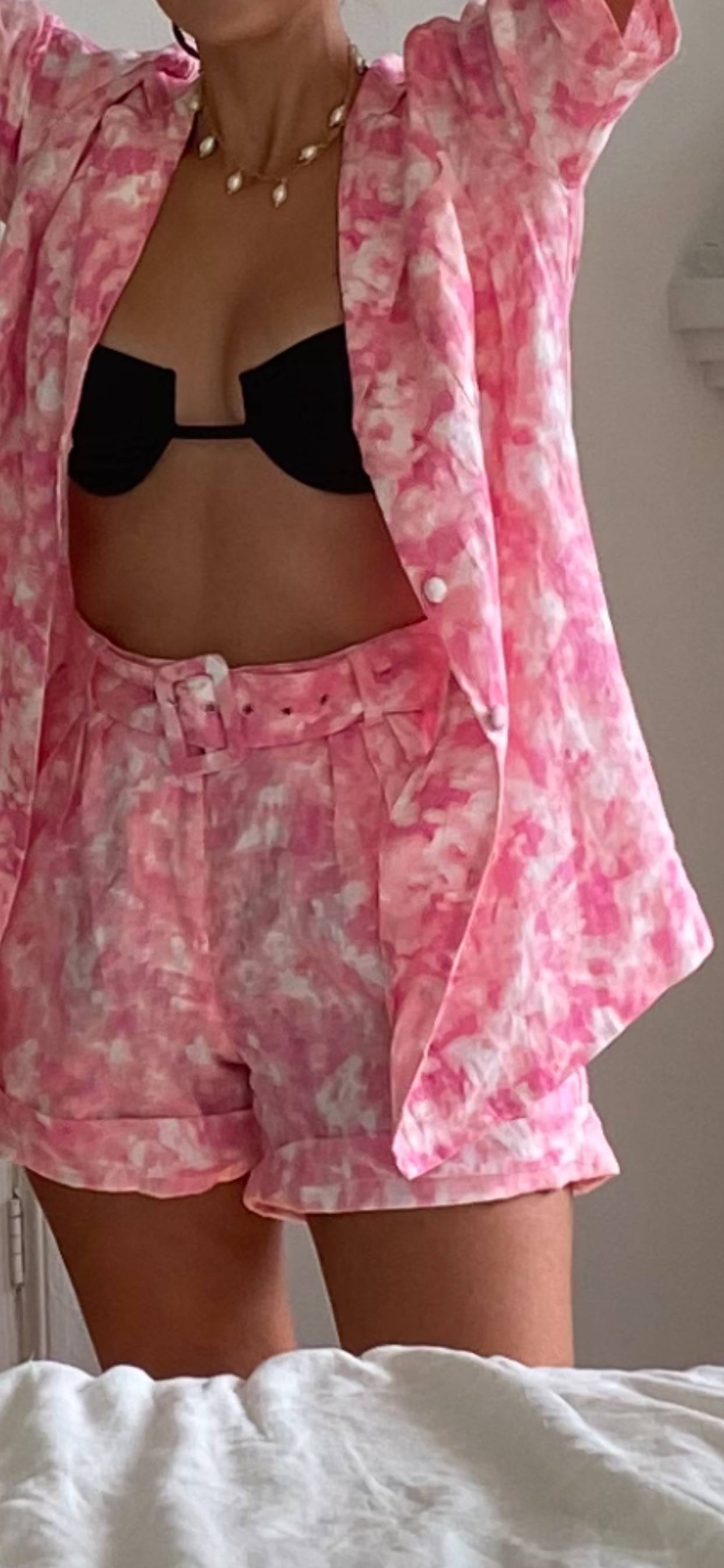 Carla pairs the Charlita Shirt Dress with her own swim suit for a day at the beach, and checkered pants for a drink with friends.
What's your favorite movie for fashion?
La Piscine and Midsommar.
What book are you reading right now?
White Fragility: Why It's So Hard To Talk About Racism by Robin DiAngelo.
One fun/interesting fact you want our readers to know about you?
I played violin semi-professionally in highschool, and once performed at Carnegie Hall..