RUNWAY RECAP - SPRING 2020
The tireless parade of outfit inspiration that is Fashion Month ended yesterday. While we will miss waking up to new treasures scattered across Vogue Runway every morning, we'll revel in what we've seen. The magnificence that's been engrained in our minds from the runways of New York, London, Paris and Milan will find its way into our showroom and your closets in less than a year's time. But, we'll be thinking about it until then.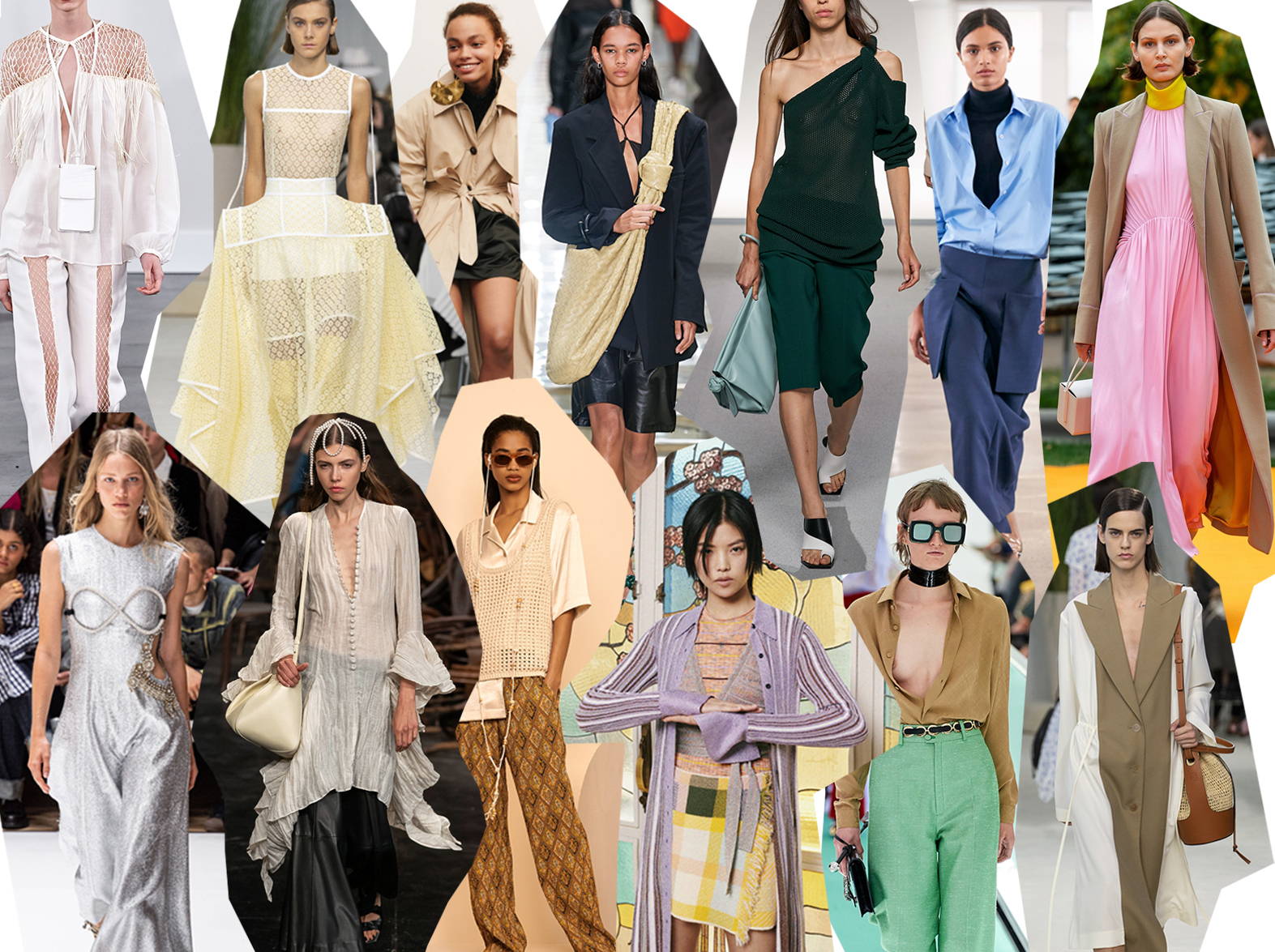 The best part of Fashion Month is that it's always just the beginning. So, as we place orders and consider what we'd like to share with you for Spring Summer '20, start to think about some of the trends we loved seeing this season. Envision them in your lives. The best way to get over the Fall '19 blues is to start seeing Summer, 20/20.
The '20s will be remembered for its minimalism. The look, a futuristic and almost business-like take on '90s Calvin Klein, has been seen on runways more and more recently. Phoebe Philo's departure from Celine left one hell of a void to be filled. Over the past weeks, we've seen refinement used masterfully. Button downs paired with pencil skirts and turtlenecks, monochromatic looks in emeralds and oranges, nouveau suiting, and white sneakers all imprinted our minds, and we're very happy about it. After all, if the '20s are going to be about reducing, reusing, and recycling, neutral pieces that match with everything are the tools we'll need to do so in style.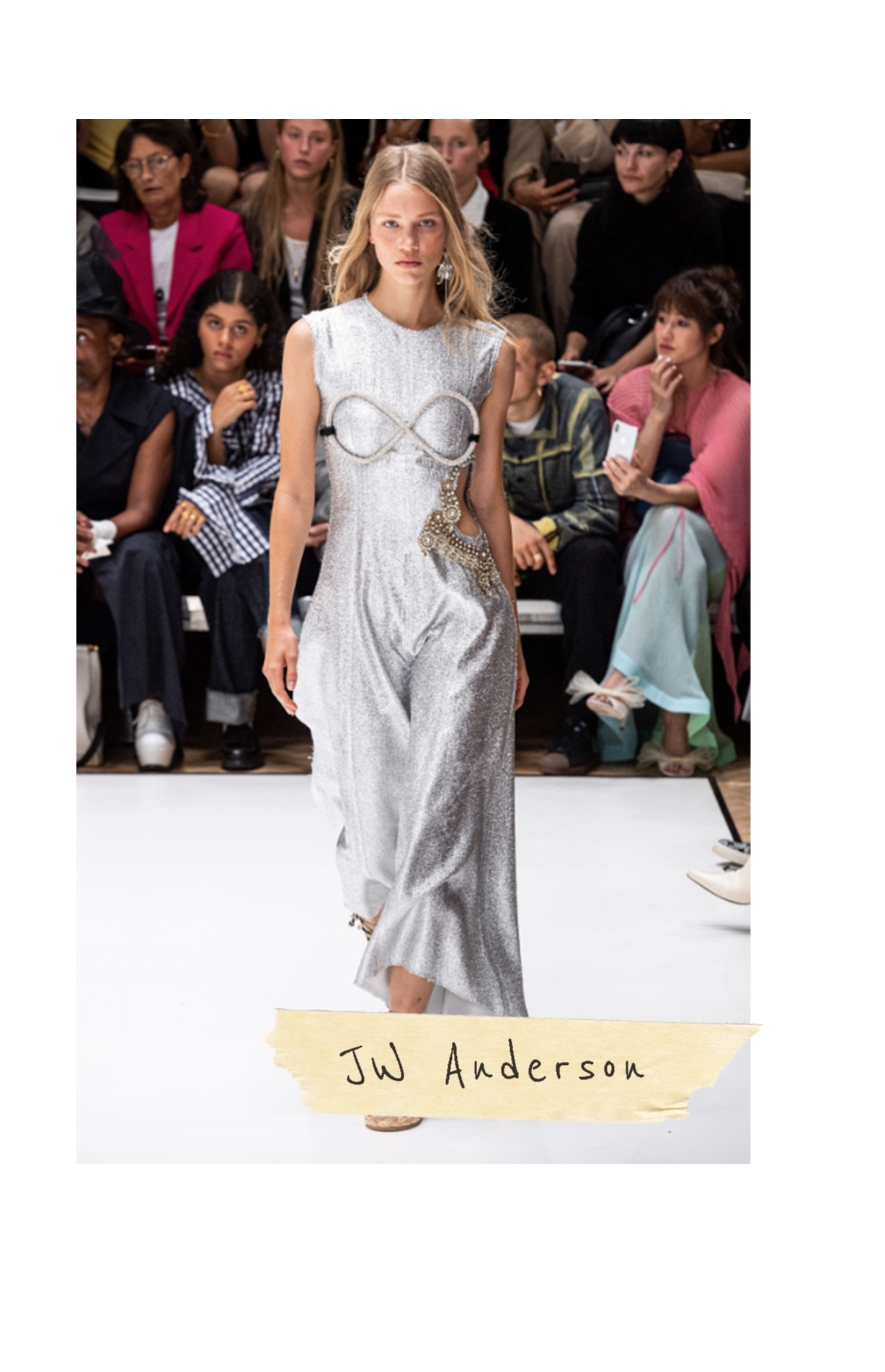 Something sexy happened this season. Lingerie lost its scandal. It has been taken out of the bedroom, and is on its way to galas, meetings, and even PTA meetings, in the most conservative ways. Corsets and basques are exposed and celebrated! Applications of Chantilly lace and soft chiffon at chests and pelvises fully embrace the art of illusion, which allows the shyest of us to wear lingerie-lite. The pieces we covet work in and out of the house, which bumps them all the way to the top of our wish lists.
We see the meme now. Miranda Presley dressed in black mouthing, "Pastels for spring. Groundbreaking". But, how we've seen pastels used this season, we'd call them groundbreaking unironically! Typically, pastels have been reserved for Sunday service, showers of the baby variety, and wholesome family affairs. This spring, they will be used to romance. Think Marie Antoinette at l'Hameau de la Reine. They play backdrop to floral motifs on whispy floor-length gowns. They are the bases of bustier touting floral motifs. As we see light pinks and soft blues work themselves into workday wears, it would seem that in 2020, pastels are for the chic.