Varon: That's Aaron With a V
VARON
That's Aaron with a V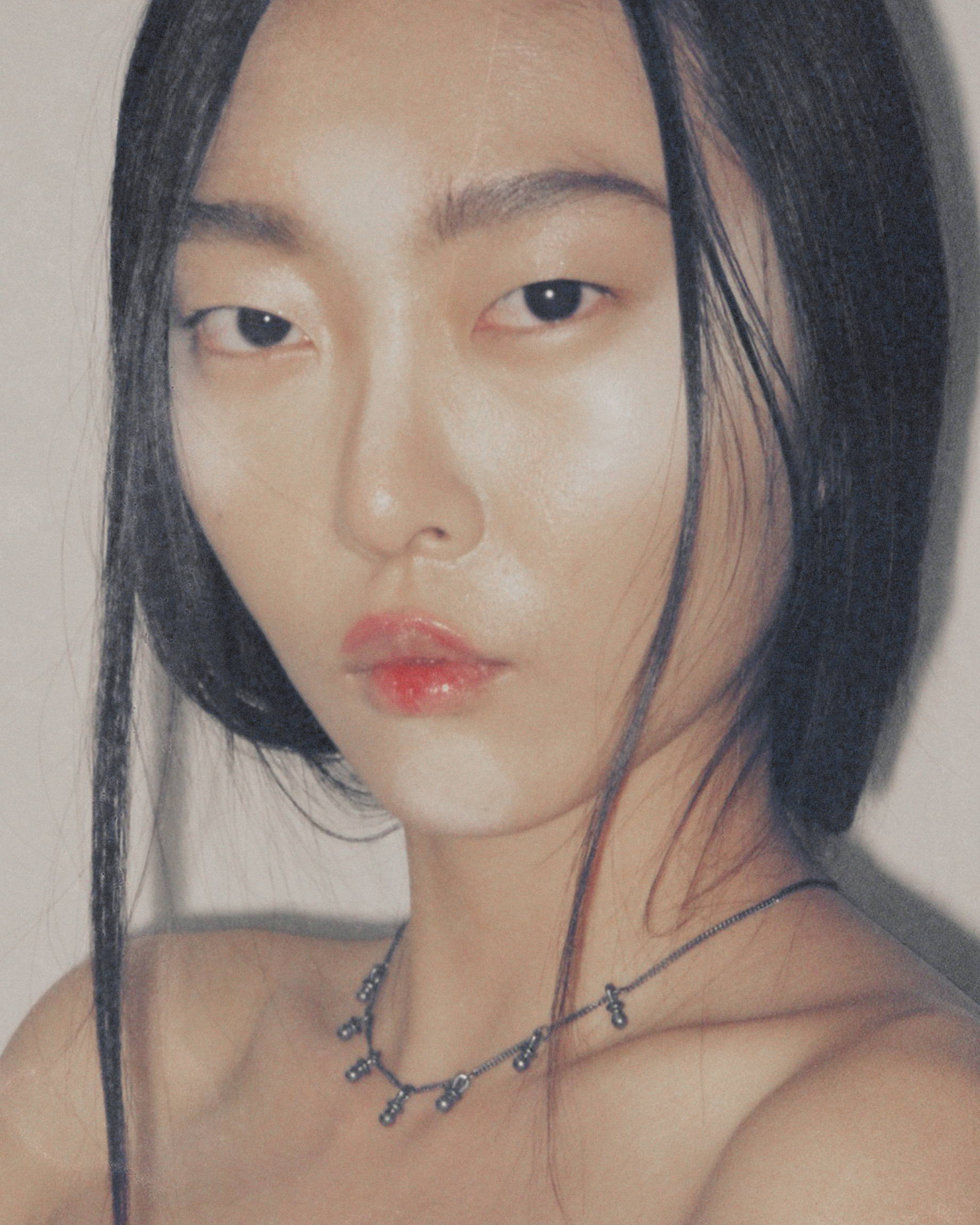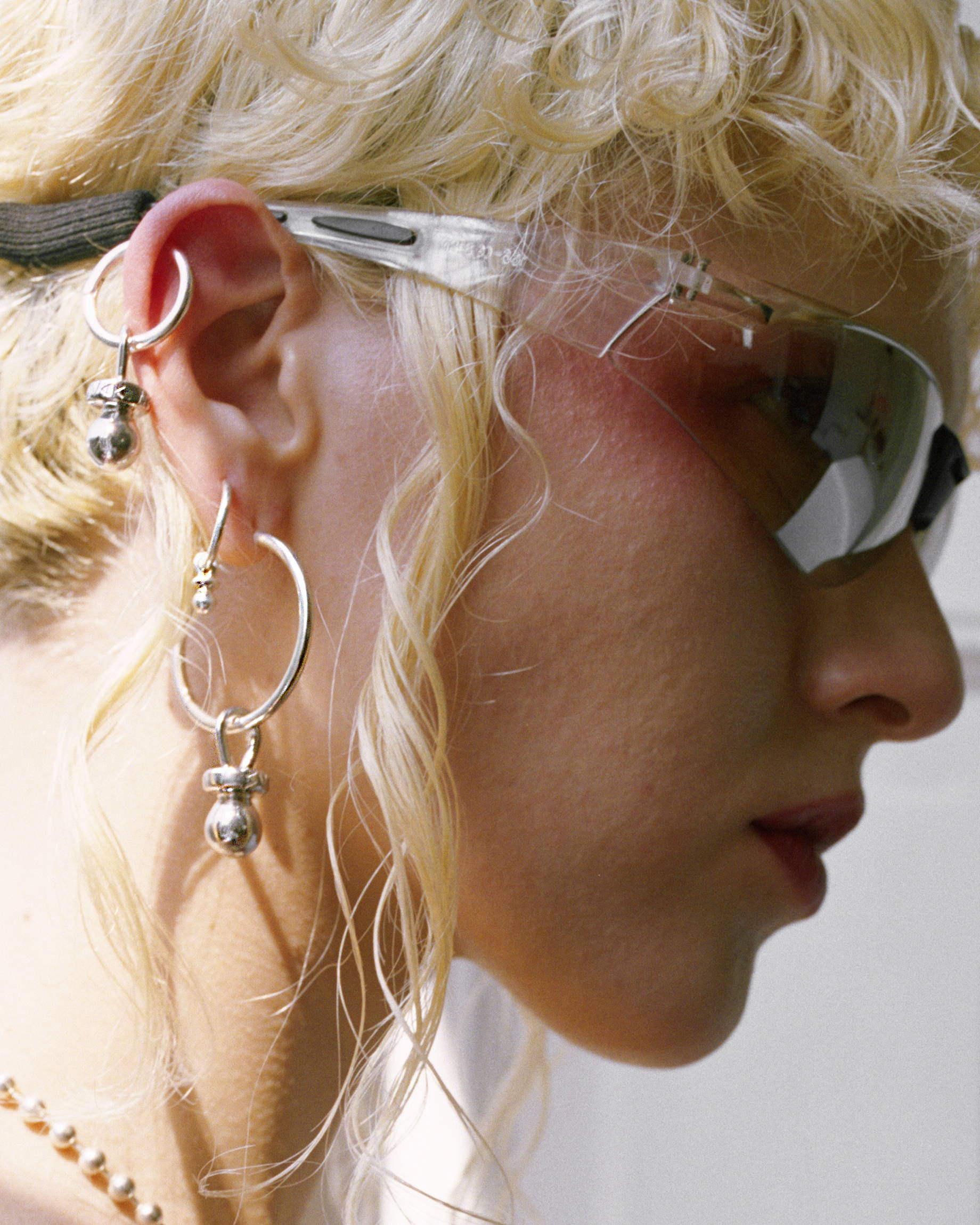 VARON, the gender-neutral line from Mexico CIty, is named with tongue in cheek.
---
"What does success in creating a gender-neutral jewelry brand look like?"
"When your designs transcend the barrier of gender, age and time, and they become a style."
I felt an instant connection to the rings I saw on the site of Aaron Changpo's Mexico City based brand, Varon. Unlike most of the jewelry I've looked at for engagement ring inspiration, the selection is neither feminine nor masculine. The hardness that one would typically consider macho doesn't read as such, and there is nothing particularly womanly about the line either. Instead, what Aaron has created is a line that speaks to the barrier breaking anti-gender norms of 2020. And, it's working.
"As the creative director of VARON, I'm extremely passionate about my work," says Aaron, who recently returned to his Mexico City abode after a small summer holiday to Isla Holbox, MX. The brand, which has popped up in the likes of Vogue and L'Officiel, was started by Aaron six and a half years ago, but jewelry runs through his veins. Aaron's grandfather kept a jewelry shop in Mexico City for 75 years! And in keeping with the legacy that was set up before him, each Varon piece is handmade in the brand's atelier, just as his grandfather's pieces were.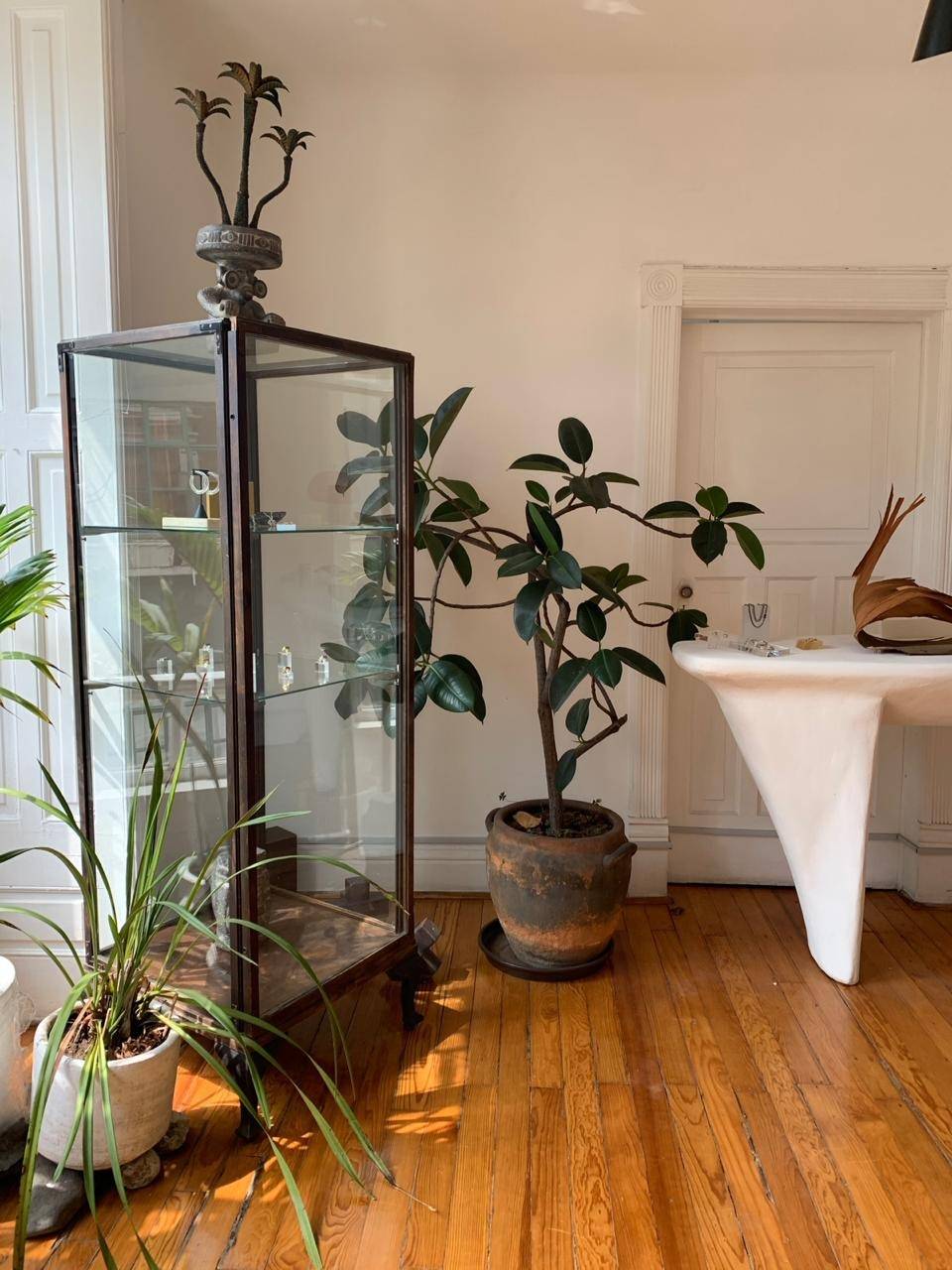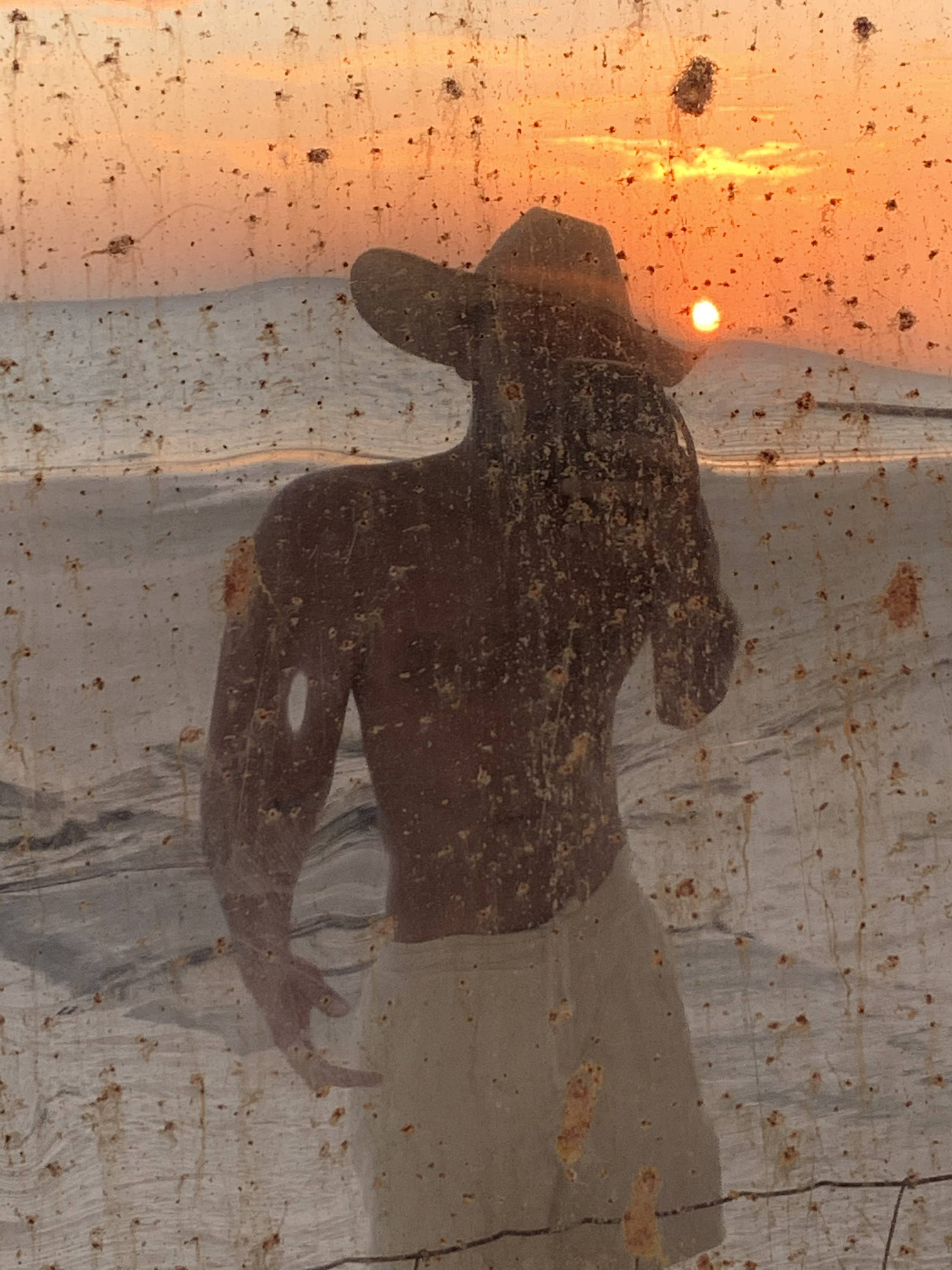 The studio on a sunny day in Mexico City (left), and the Creative Director, Aaron Changpo (right)
"We mix traditional jewelry techniques such as hand wax sculpture and casting, then mix it with contemporary techniques like 3D design and print or laser. The usual steps would be - mold, wax, cast, weld, sandpaper, polish, laser engrave, oxidize/gold-plating/silver or platinum, quality control test, final coat. Some have more steps, just few have less. All of our packaging is designed in house and handmade too!"
While many brands tout handcrafted products, to say that's 100% accurate is a stretch. Varon though is another story. Eight steps. Eight sets of hands. Aaron's deep understanding of energies that flow through objects has led him to see each Varon as a unique being, and they're all treated as such. "You can't detach a piece you buy from us from all the energy and input that our team gives to them," he says. "Creation is my motto and what defines my brand."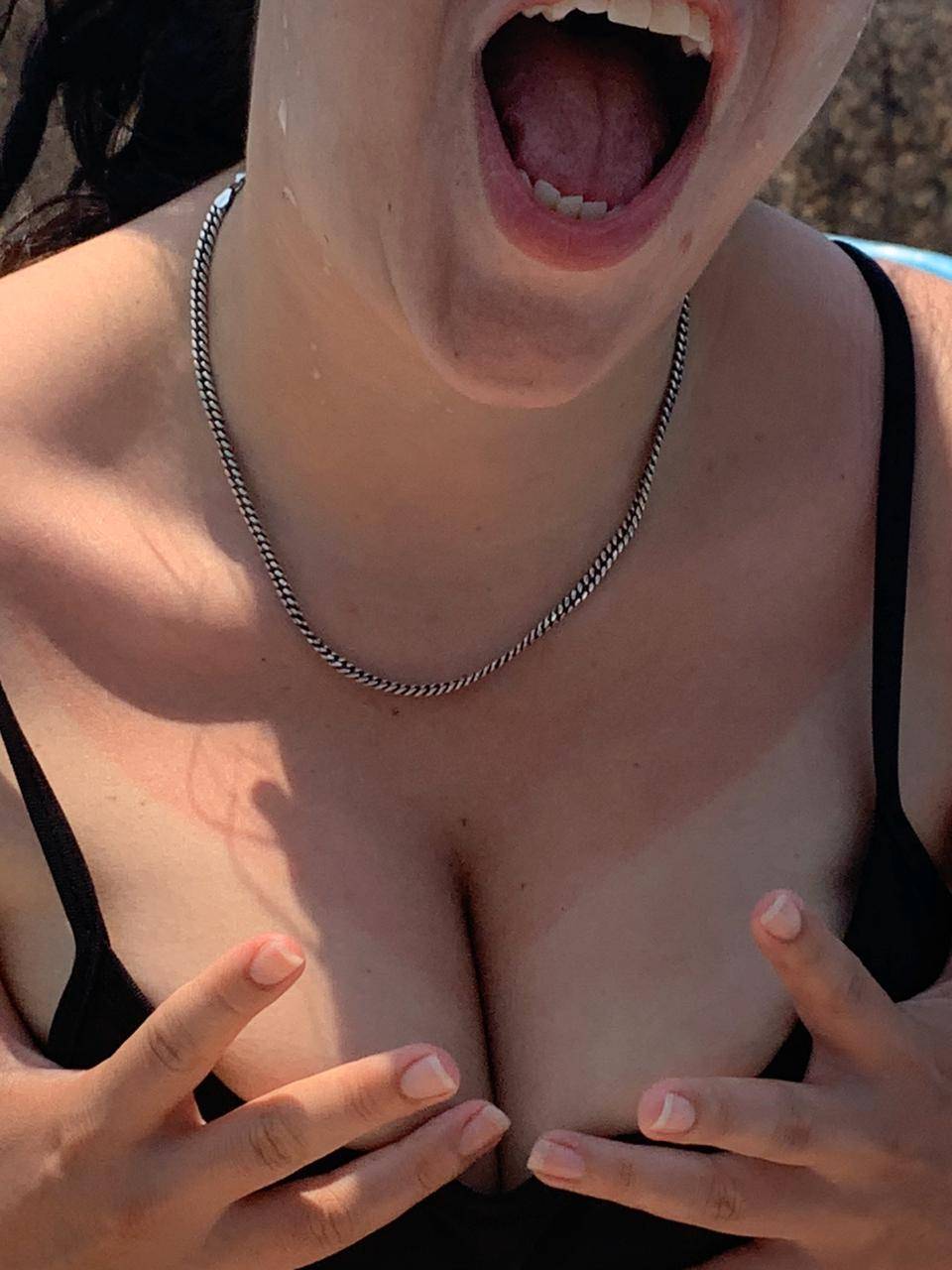 Product on display (above and bottom left), and Aaron (bottom right)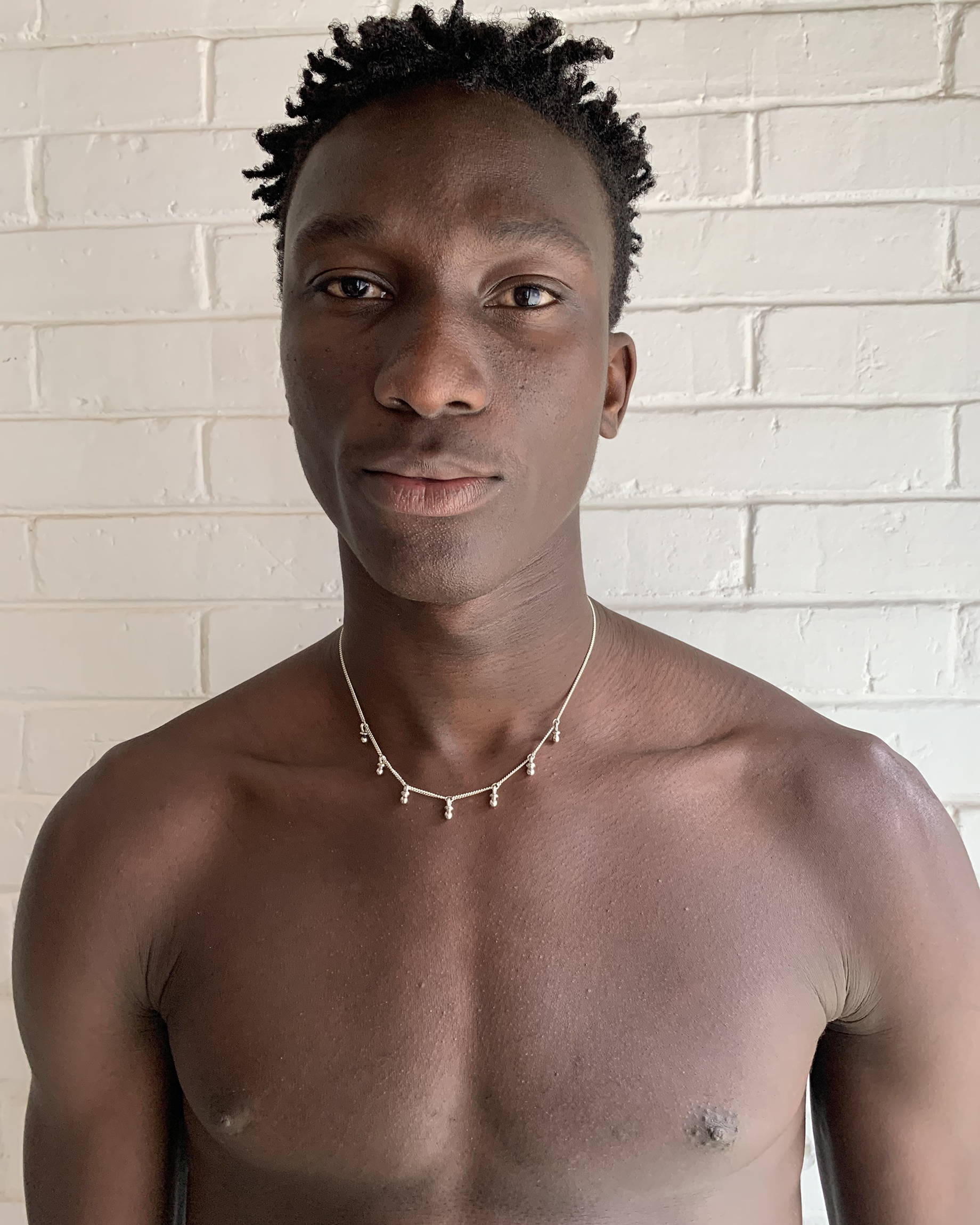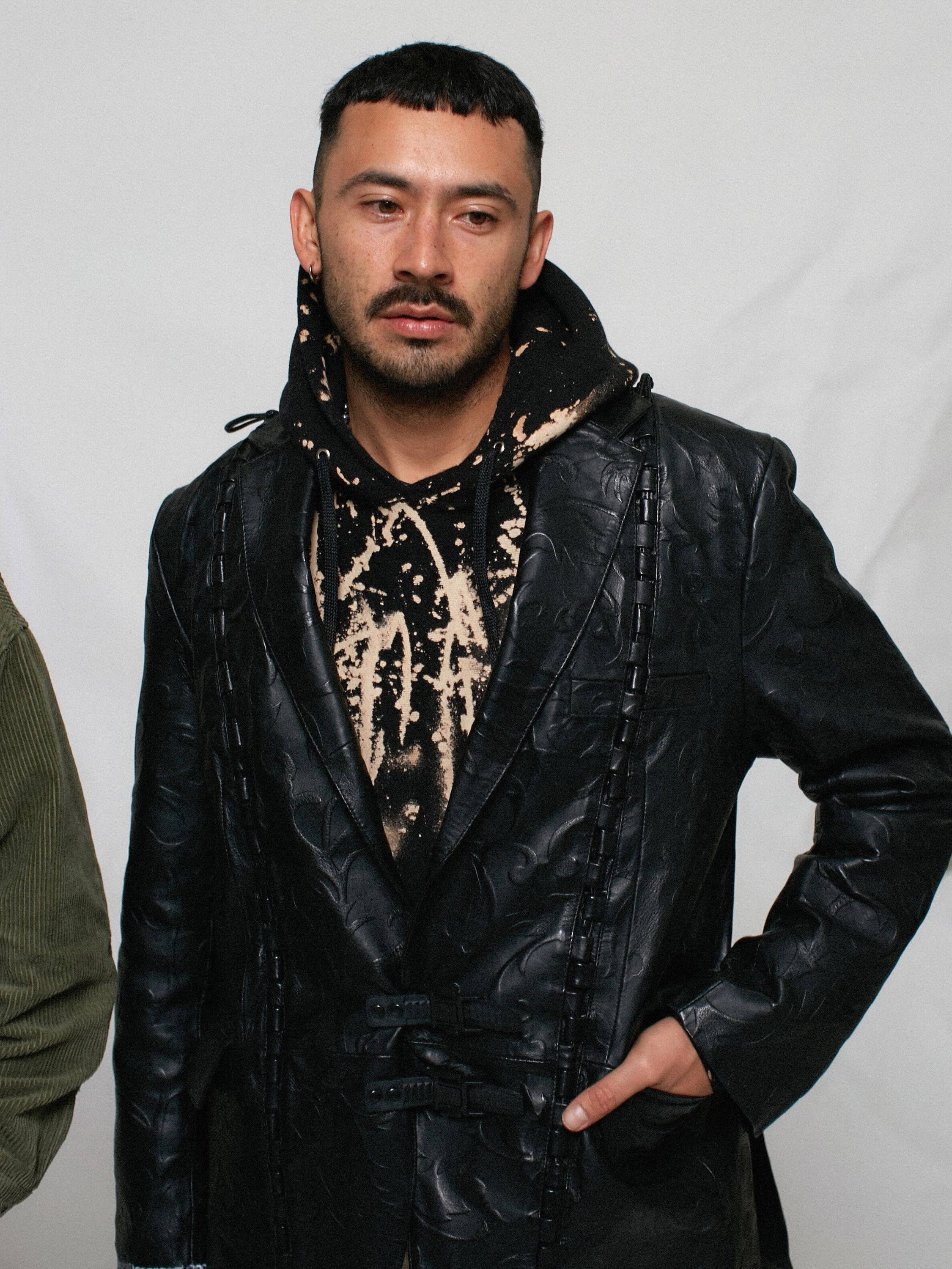 In an interview with AnOther Mag back in 2018 Aaron said, "We believe that the stones are alive, that they are moving in a different time to the human body." The brand works with precious and semi-precious stones, some are naturally found and others are produced. Chains are made with sterling silver, 24k gold-plates, rose quartz, pearls… the list of decadent raw materials goes on. Each carries its own energy, its own lifeforce, and impacts the wearer and purveyor differently. The understanding of objects' importance is never lost on Varon (which is a cheeky play on Aaron's name and gender, as it means male in Spanish). In fact, the power that objects can have is at the core of the brand.
"What are yours means the most to you," I asked, not sure what I'd get, anticipating Aaron would share details about some magnificent stone he'd been given or found in some far off paradise. I wasn't too far off as he replied, "My amulets. I personally like my collection of stones because of the places I found them and the history behind them and the energy they give me." According to Varon's site, "objects aren't objects, they're physical landscapes that form part of one's history." And when seeing, touching, or wearing on of the brand's pieces, you can feel that history instantly.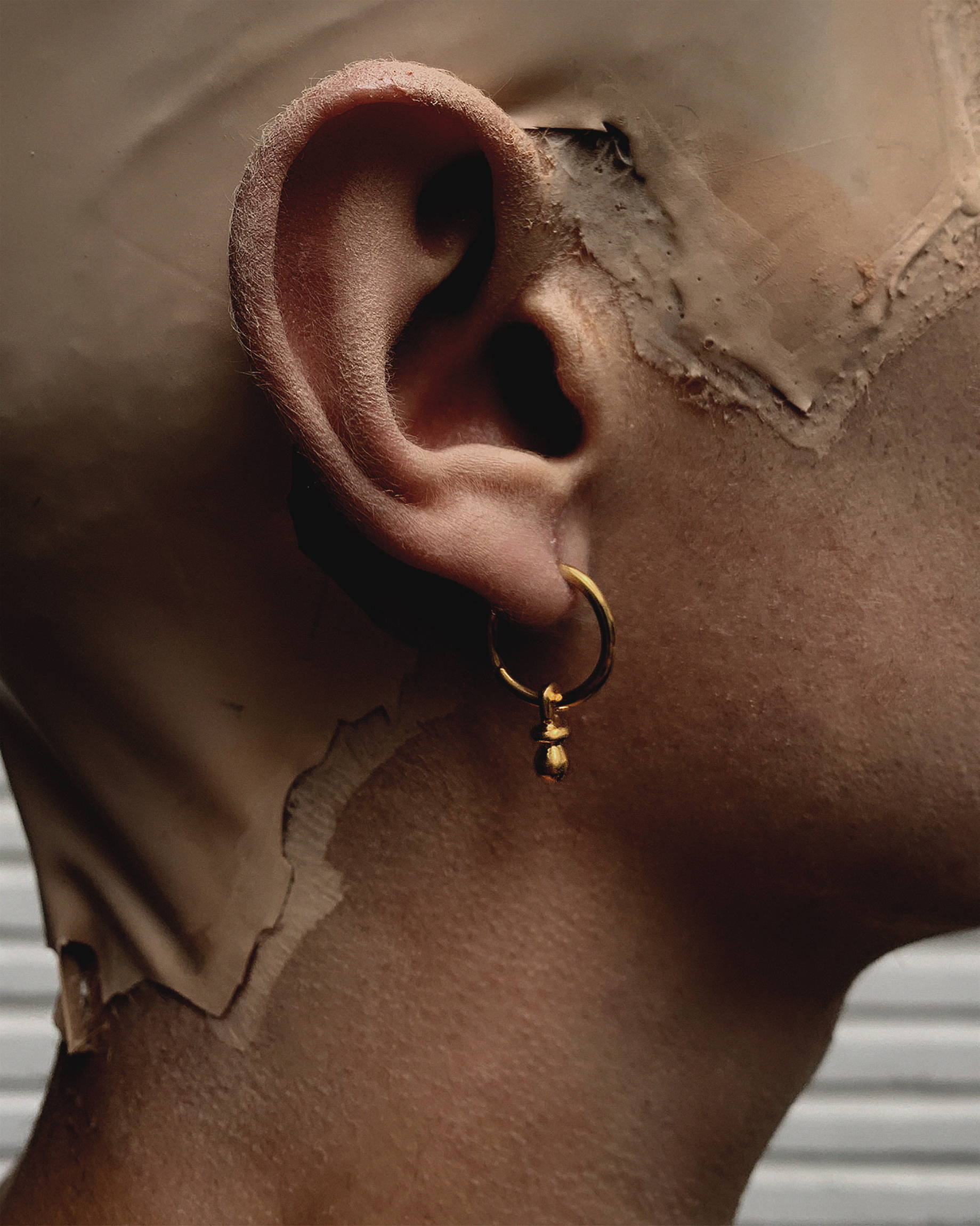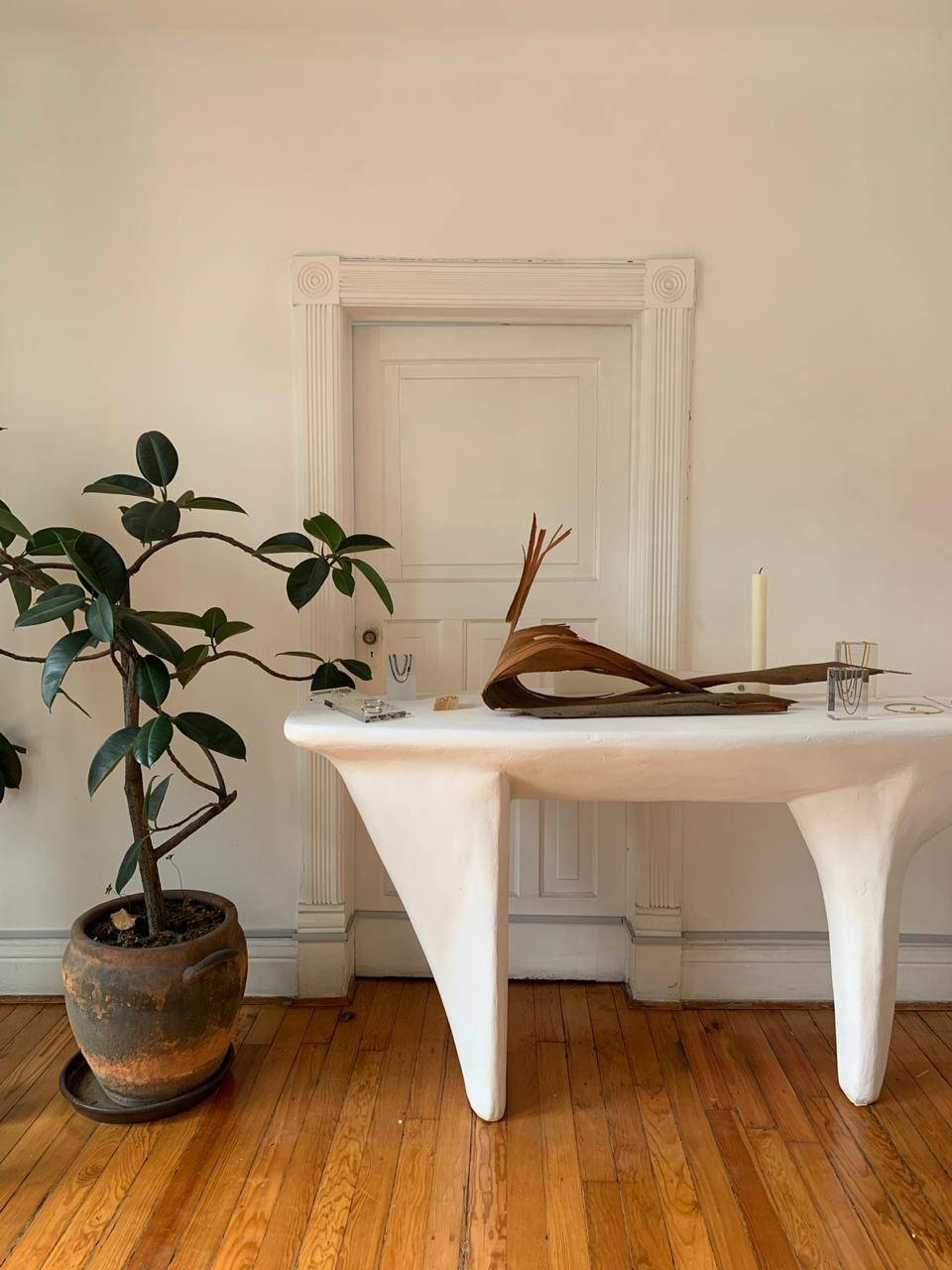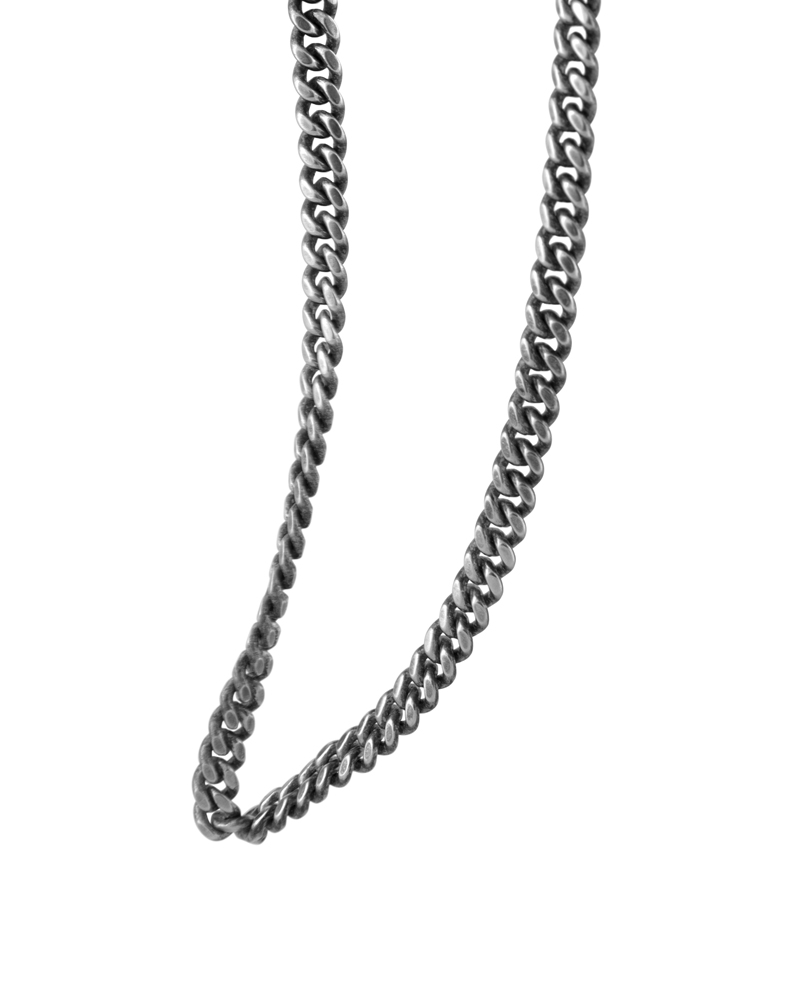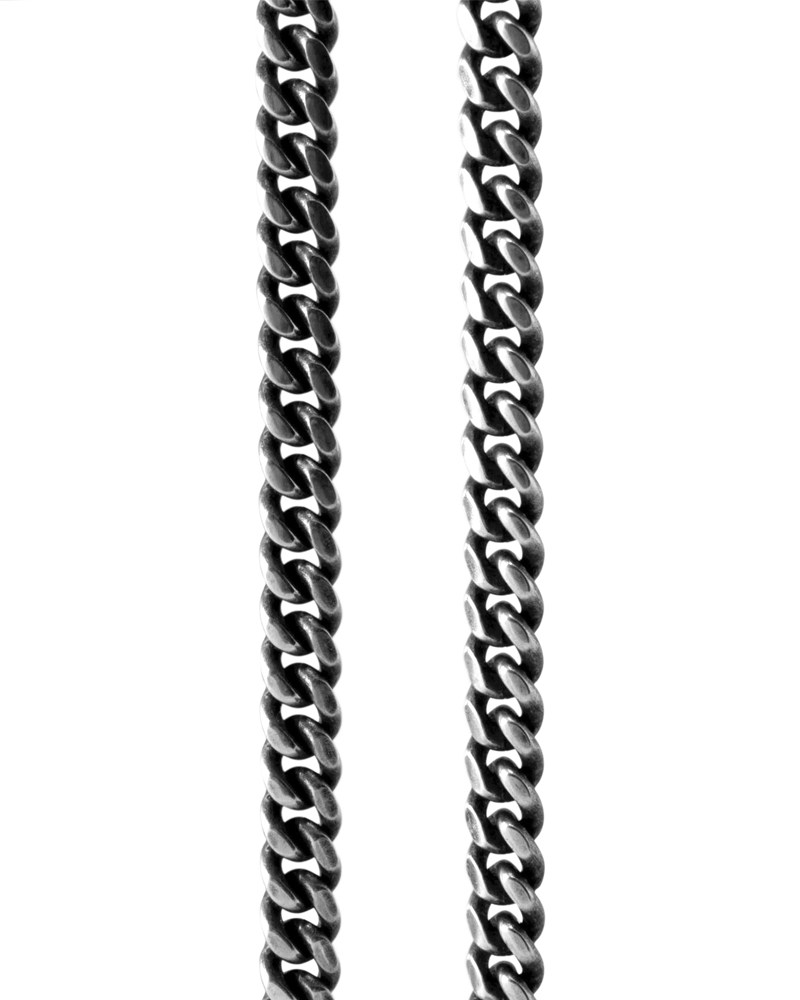 Recently, Varon partnered with Mexican artist Gabriel Orozco. "Gabriel is one of the most representative artists in the contemporary landscape. With his associations with common objets and irregular materials this set of 5 rings represents a symbolic analysis into an everyday object," reads the brand's site. While energy is at the center of Varon, art circles very closely around its periphery. "Art makes you feel and have a reaction," says Aaron, "but good art makes you think. Ever since I was developing the brand I had the vision of collaborating with different fields in the industry."
When a deep depression hit Aaron three years ago, he was forced to explore his work, and purpose, more. The hand making, the attention to detail, the preciousness of the gems he uses, all of that comes as a result of wanting to do more, make more, be more in this life. And, there's still much to come.
As for his pre-pandemic life, Aaron was, and will likely always be, a man about town in Mexico City. "I'm never spotted in one place [on Friday night]. I could be at dinner, then a house party, or be dancing at Patrick Miller. Depends on my mood. A Sunday spent at a friends' pool is always ideal, or the park followed by some delicious food with friends or family." With his mentality, it'd be impossible to not infuse the culture, beauty, and energy of Mexico into his brand.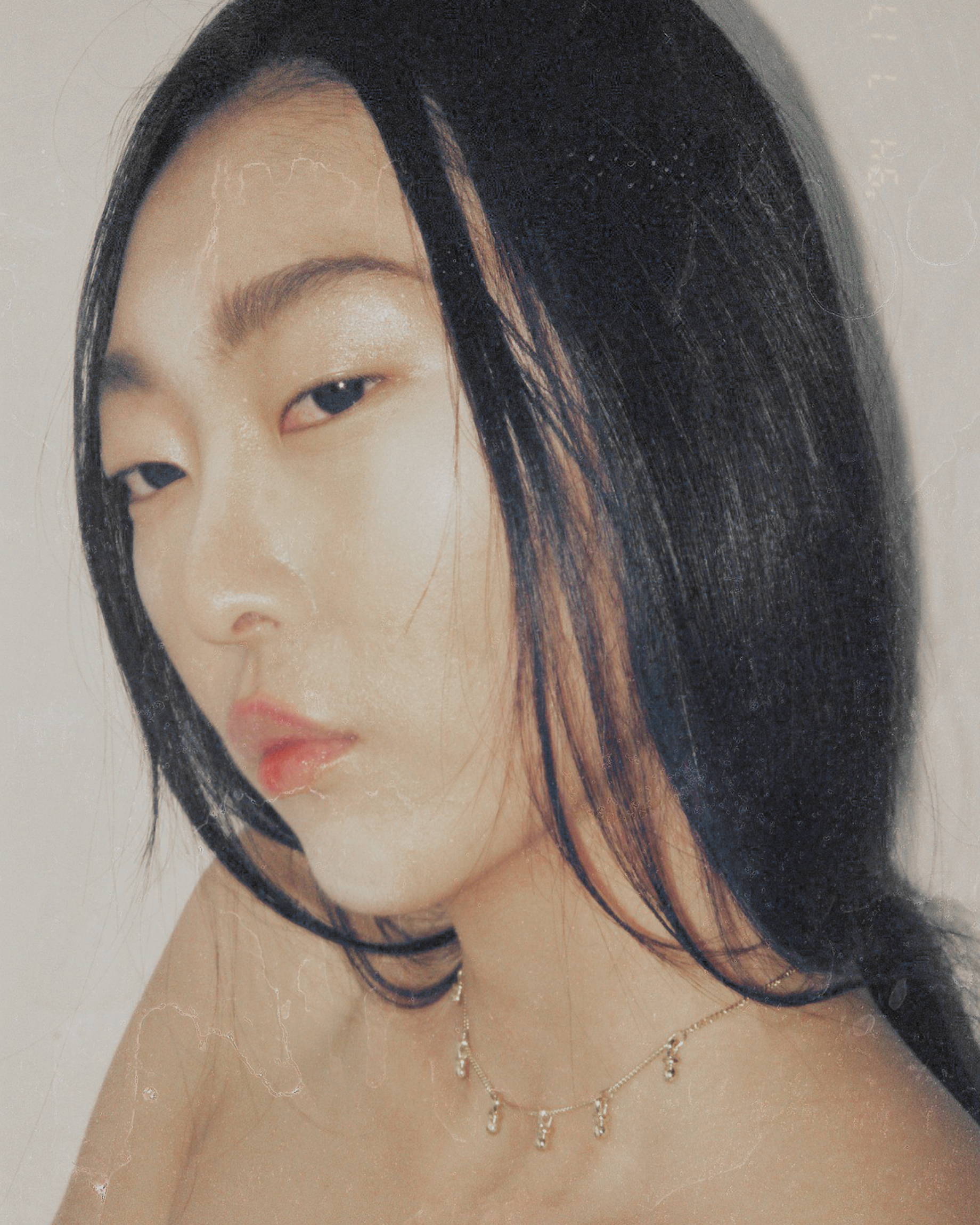 With a small selection of Varon at Antidote we hope to start infusing that energy into your lives as soon as possible. Who knows what a spark of silver's light can do for the soul.