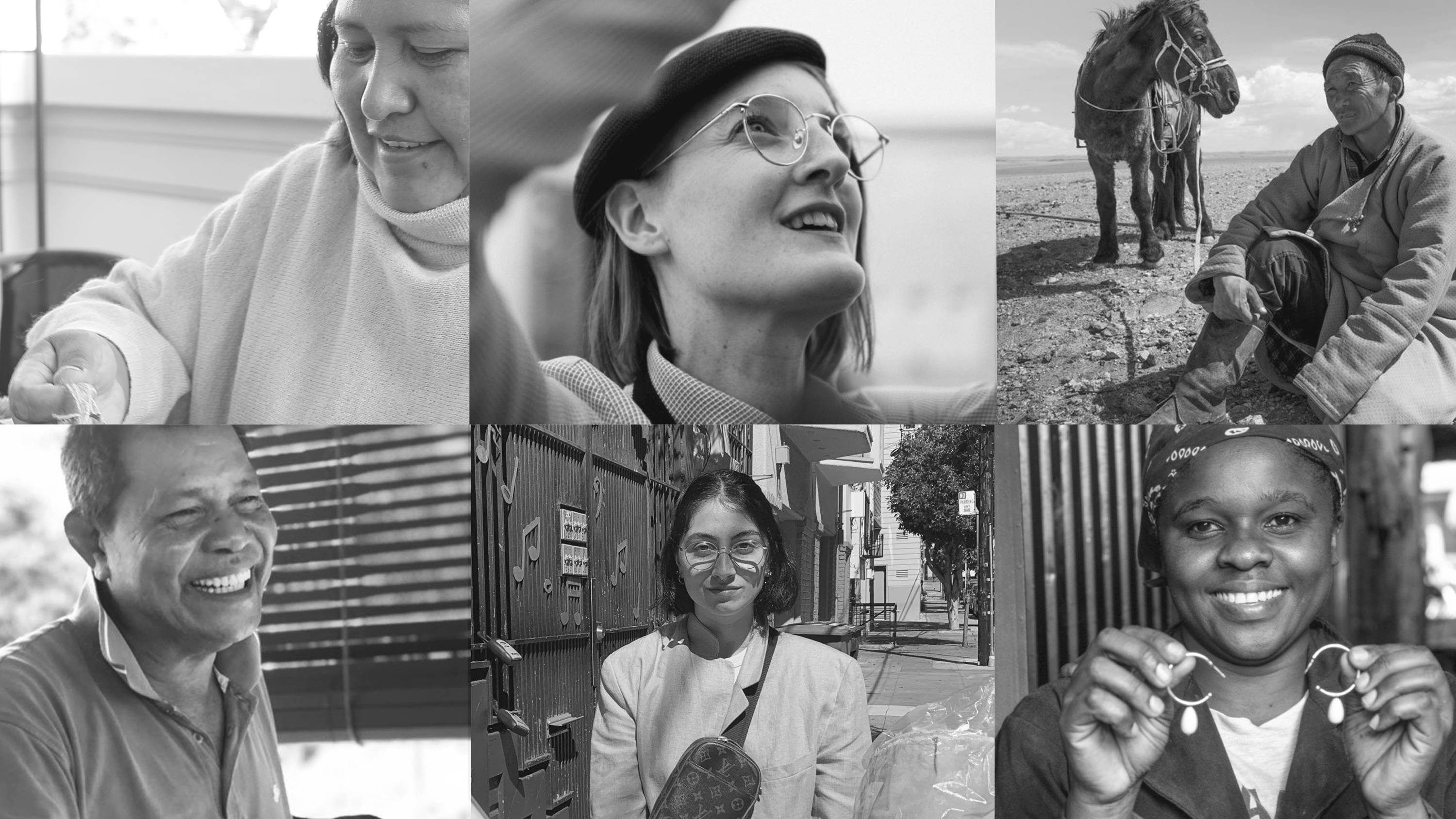 ---
800 million fingers are fastening buttons, lacing eyelets, and securing embellishments around the world today. That's 80 million hands cutting, sewing, and otherwise crafting clothes for 8 billion of us to wear. 40 million garment workers create our clothes, and today, we dedicate our platform to them.
---
Of those 40 million creators involved in making our clothing, less than 1000 are recognized by name. Typical praise is given to those who lend their minds, creative visions, and voices to internationally renowned brands. While those minds are undeniably deserving of our admiration, we've found ourselves curious about those with names we have yet to learn. Who bastes blazers to their linings? Whose hands embroider and dutifully needle? It is time that these workers, makers without whom we would have no blouses or bellbottoms, are recognized.
On Labor Day, the USA takes time to appreciate its workers. This year, we seize it as an opportunity to introduce the hands behind our brands. The workers that we have had the pleasure to profile create beauty across the globe. One wafts through Paris' cobblestone streets. Another holds onto ancient tradition in Terengganu, Malaysia. A Gah Girl creates a cult following in California, while a knitter spends her off time cooking in Peru. We appreciate them, their co-workers, and those who will someday follow in their soft-spoken footsteps. You will not find the names of these makers on labels, or their initials in logos, but they are as apart of their brands' DNA as the founders. The voice of a maker is the voice of an artist, and we are proud to be their gallery.
"No work is insignificant. All labor that uplifts humanity has dignity and importance and should be undertaken with painstaking excellence."

– Martin Luther King, Jr.
---
Puno, Samán District, Peru
---
What is your job? Artisan (handknit)

What's the hardest part about it? Nothing, for me this is my passion, nothing is difficult for me. I don't like giving up, I always achieve what I want. The hardest thing would be when I have nothing to do.
What is the best part about it? Creating and making new knit points, innovating, and seeing that my work is recognized is what makes me most satisfied.
What is the most important part of your job? That I am happy with my work and I love creating new knitting patterns or show the team new ideas for AYNI.
What would you like people to know about the work you do? I would like people to appreciate and know the work that goes into creating each and every piece we hand knit. I want people to know how wonderful it is to support handmade, locally made pieces and special brands like AYNI that support us artisans.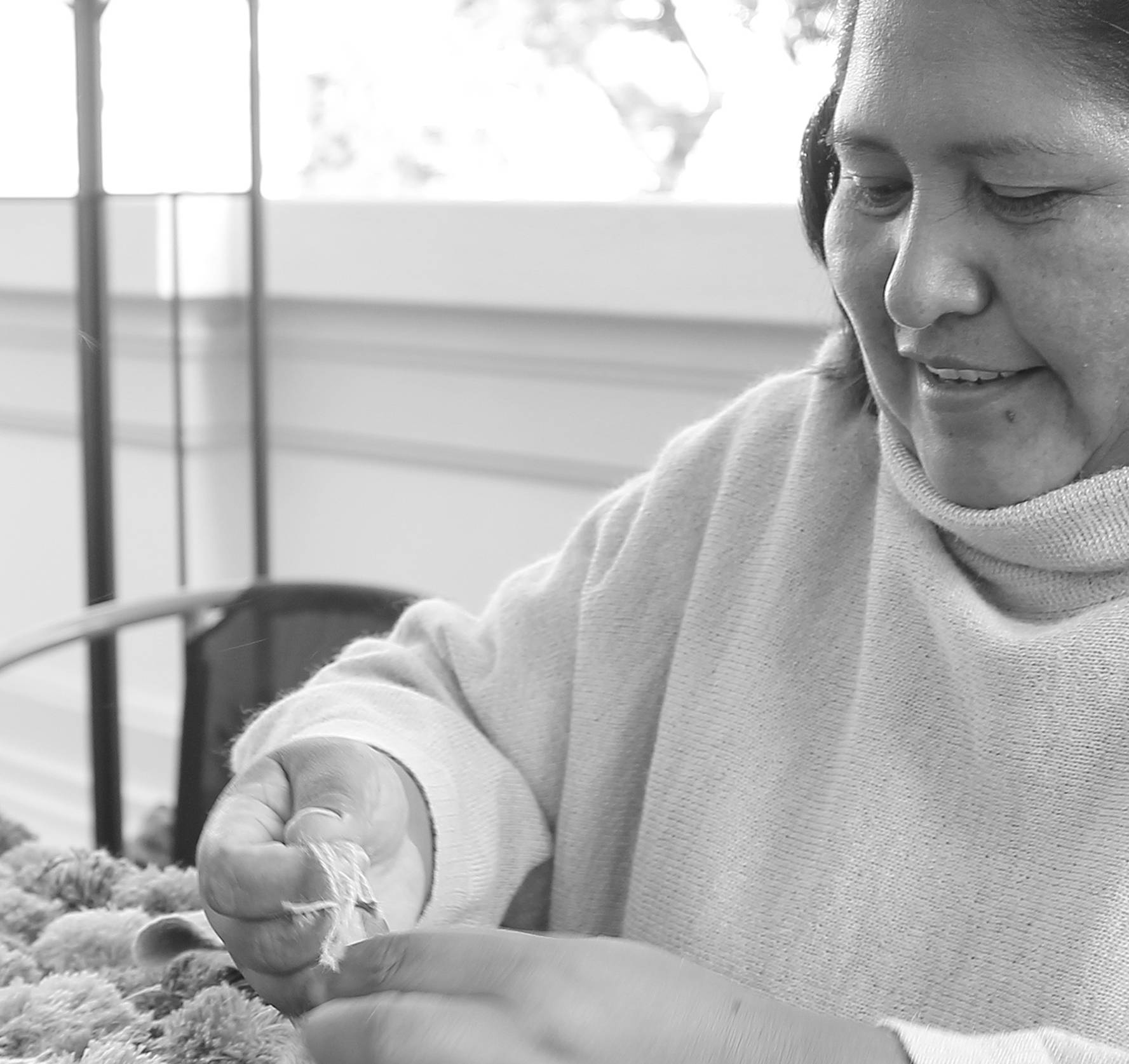 ---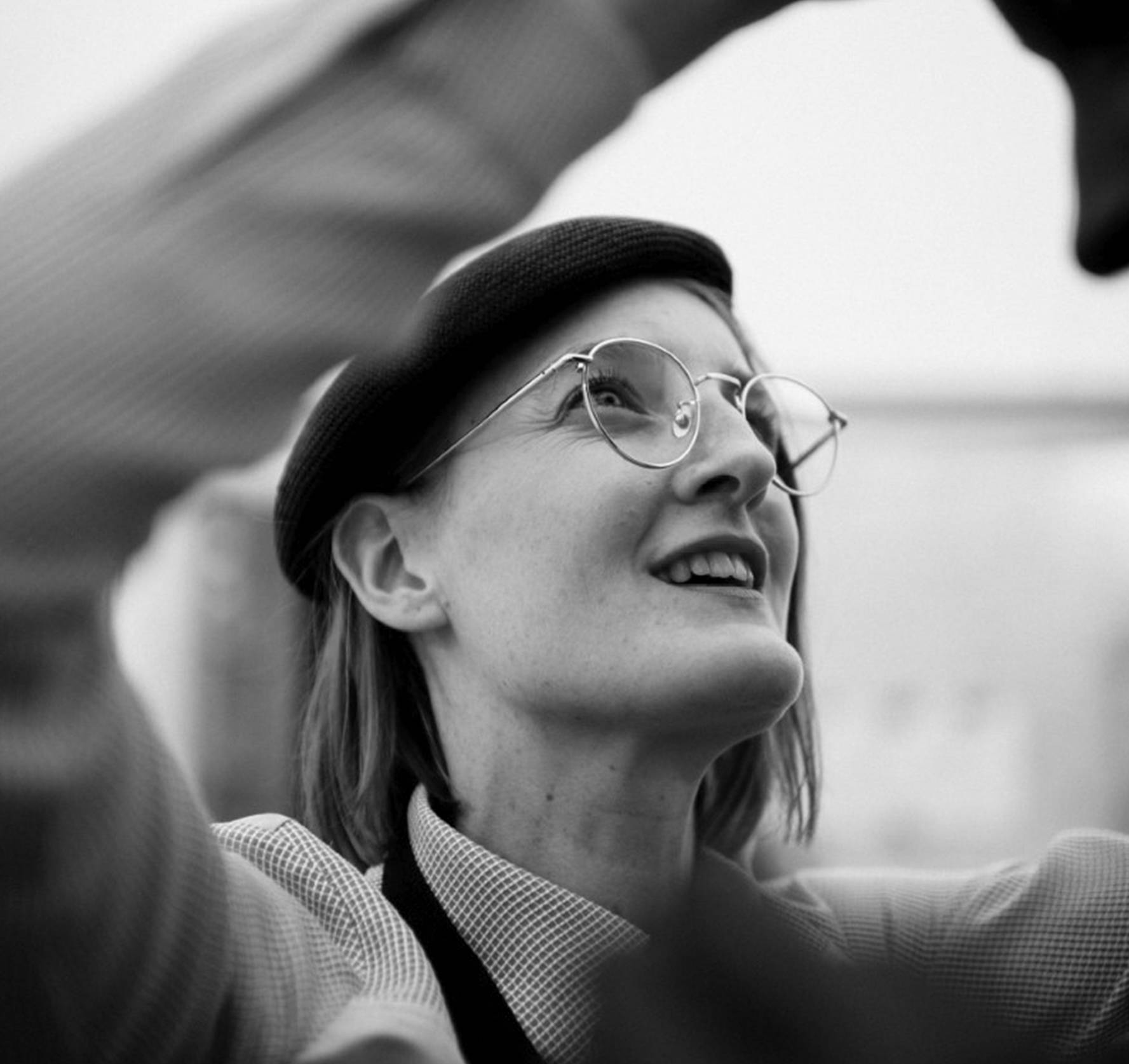 ---
What is your job? Milliner
What's the hardest part about it? The hardest part is surely to constantly create something new, to improve technics, to try new methods... but it also the most exciting!
What is the best part about it? The best part of it is when the hat starts to take shape. When the raw material come from soft and shapeless to volume, when I can feel the line of the hat I am creating. This is when the magic happens. This is also the moment when the smell of the material fills the atmosphere, a smell of wet felt during winter and wet straw in summer... a bit of hay and countryside!
What would you be doing if you weren't creating for work? Before making hats, I was an architect. I started over a few years ago by going back to school and learning everything about the milliner's know-how from scratch... Now I know that I am [in] the right place.
---
---
Meet Pok Ya. He's the only person left in his city who still knows how to make traditional sarangs. Batik has declined drastically in popularity over the course of Pok Ya's lifetime, due to the availability of cheaper alternatives. Whereas the area used to boast nearly 50 batik factories, there are now less than ten, and Pok Ya observes many younger locals moving to nearby cities instead of learning—and passing on—this time-honored process. Nonetheless, Pok Ya is eager to share his expertise and tries to impart a bit about batik to anyone willing to learn. Kayu is proud to support artisans like Pok Ya and bolster the revival of traditional Malaysian batik with our exclusive batik bags.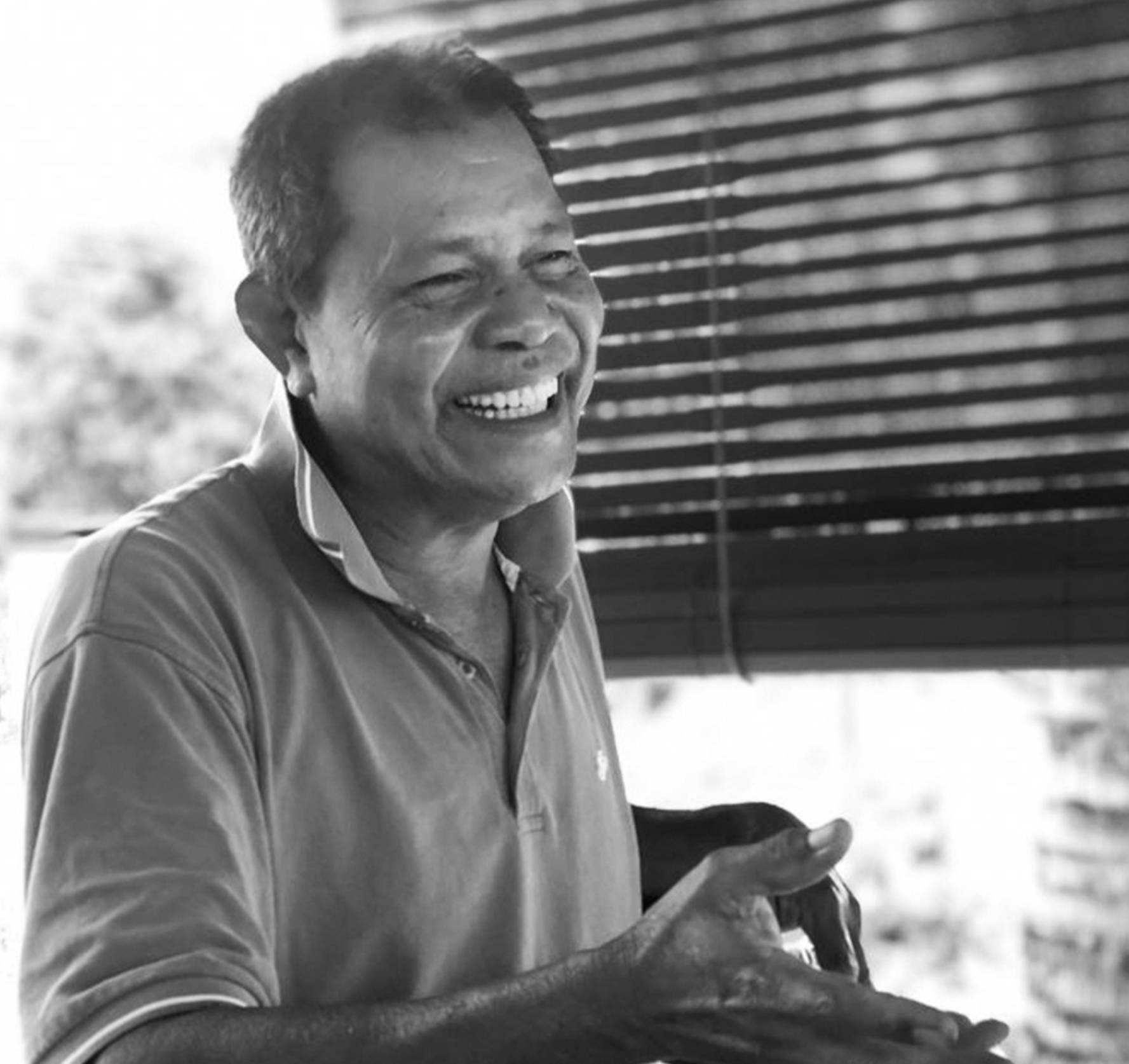 ---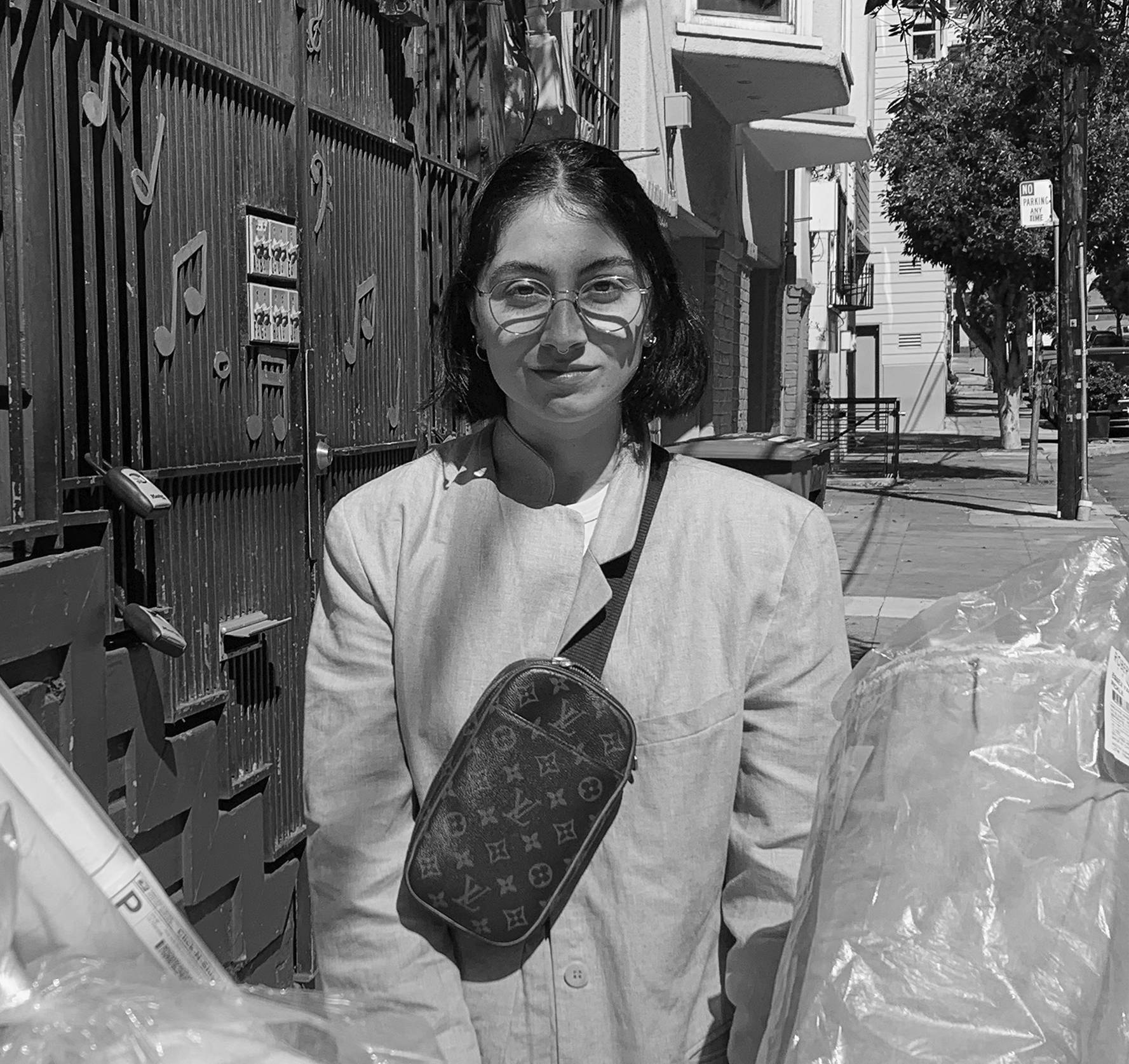 Danielle from Lisa Says Gah
San Francisco, California
---
What is your job? Design and Production Coordinator
What is the hardest part of your job? The hardest part about my job is prioritizing what to work on first. I am the lady behind managing production which in itself is a complex role that requires immense precision. We are a small team and our titles entail many roles which has been an incredible way to soak up knowledge in different areas however, where to begin is usually my toughest task.

What is the best part about your job? The best part about my job is working with such a passionate team! We are all die-hard Gah Girls and it makes coming to work every day that much more enjoyable. Also, when I had a chance to work our NYC Pop Up last month I got to meet so many incredible girls doing such empowering work. The pay off is seeing everyone Gah! over things I brought to life.

Is there anything that you'd like people to know about you? I pinch myself every day because I work with the most incredible ladies. I dream about production constantly. My last dream involved a Spring Summer 2020 sample that came back with buttons all over, buttons I hadn't provided!
---
Siaya County, Nyanza Province, Kenya
---
What is your job? I am a female artisan at SOKO. I make jewelry from brass wire, brass sheet, bone, and horn.
What's the hardest part about it? Satisfying customer needs because they all have different demands.
What is the best part about it? Providing a livelihood for my workers and their families, seeing them take their children to school and make a living out of what I pay them from the work I get from SOKO.
Is there anything that you'd like people to know about your co-workers? They work really hard and are passionate about what they do.
Is there anything that you'd like people to know about you? I love watching action movies! My favorite is Under Siege by is Steven Seagal.
What would you like people to know about the work you do? That I put everything into my work and I appreciate when people wear it. It's a difficult field, but it's worth it!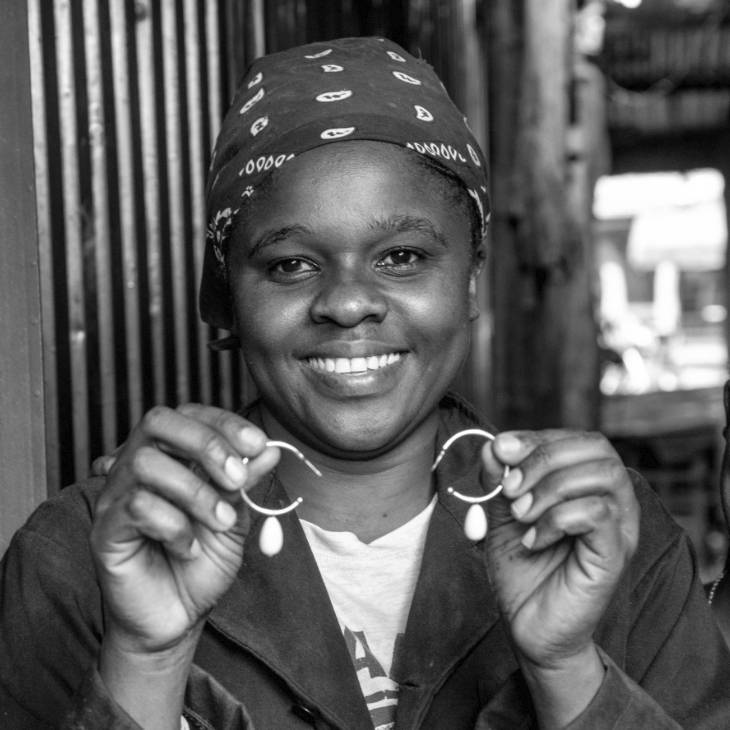 ---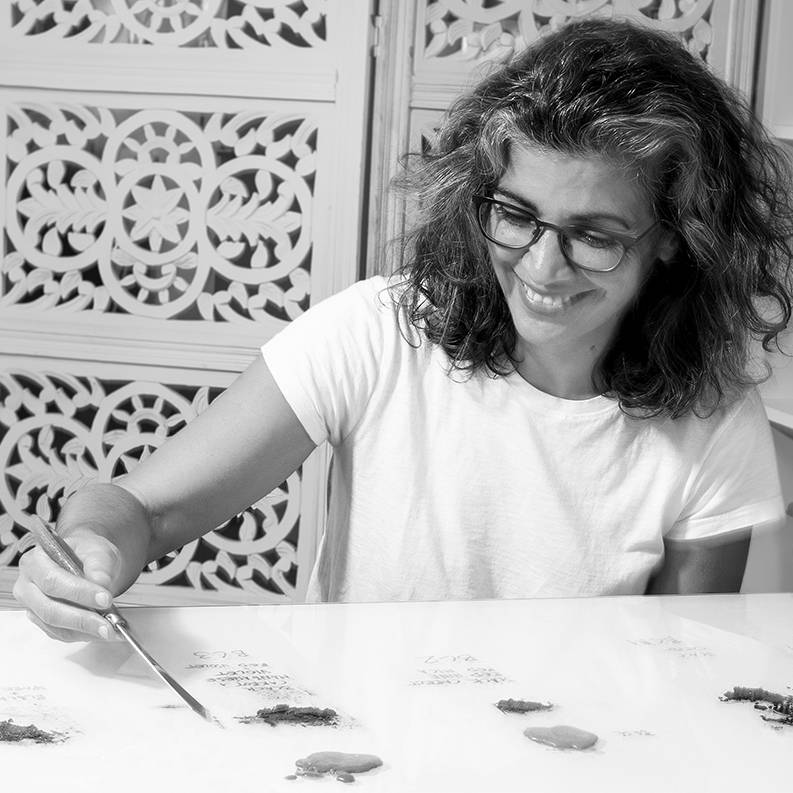 ---
What is your job? I am the Production Planning Lead at French Girl. I forecast what materials and ingredients we will need to create our products, plan and set our manufacturing schedule, and assist our amazing in-house production team in physically making and producing our products.
What's the hardest part about it? Forecasting material needs for a growing company. There are always unknown variables that get thrown into the mix, and sometimes it can be a challenge to balance and react to them while remaining on a schedule to produce the products for orders and shipments. But, we always find a way!
What is the best part about it? Fortunately, there are so many: the great team and collaborative atmosphere at French Girl for one, and how fantastic everything in production smells! Also, the fact that everyone here works incredibly hard to walk the walk on our mission about recycling and sustainability, which is the backbone of our company -- our team truly is passionate about sustainability and preserving our natural world. And of course, getting to create and test new recipes!
What would you be doing if you weren't creating for work? I love to paint, but it definitely does not smell as lovely as French Girl!


---
Francisco from Adriana Castro
---
What is your job? Craftsman (with heart and soul)
What is the hardest part about it? To do it right. I am constantly striving for excellence. You're still making a piece using a traditional techniques, but you need to adjust it to a modern lifestyle and environment and make it live forever.
What is the best part about it? I feel like I'm constantly learning, I love that no two days are the same inside the atelier. There are constant changes and new developments happening all the time. I really enjoy time creating the best piece possible with the very finest materials, hand in hand with Adriana and my colleagues.
I love that the work I do with my hands makes people smile and most important, it is destined to survive the fast-pace of fashion and to be passed onto following generations.
What would you be doing if you weren't creating for work? Barranquilla, my hometown is tropic and culture. The city is home to one of the most important folk and cultural festivals of the world, the Carnival of Barranquilla. So, no wonder I would love to be dancing!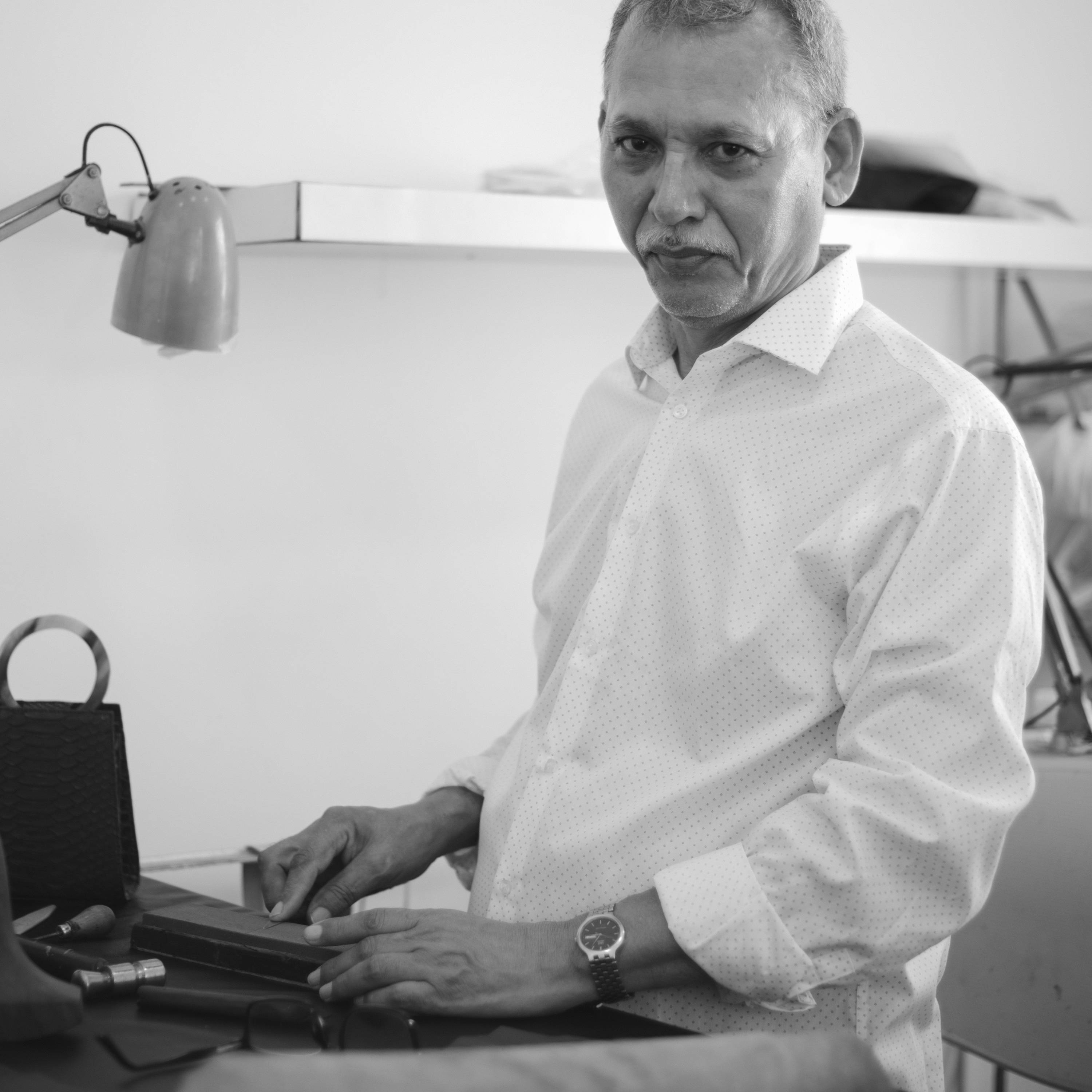 ---